A range of tools for programming digital odometers, airbag modules, car radios and immobilisers
Installations is really simple, remove the instrument cluster, remove cluster plug, insert the filter, simple!
We believe we are the world leader for the manufacture and supply of digital mileage correction tools, mileage correction software, mileage correction tool kits, individual mileage correction tools and accessories, coupled with expert specialist support.
For mileage correction we manufacture 95% of the mileage correction software, mileage correction tools and equipment products we supply, mileage correction and mileage correction software produced by our in-house programmers ensure that we are at the industry forefront with leading product development, ensuring high standards in quality control with all mileage correction products fully tested prior to prompt dispatch.
DIGITAL MILEAGE CORRECTION TOOLS
We offer Speedometer Stoppers, Speedometer blockers, CanFilters, Can Blockers, Stop KM Filters, Stop KM, KM Freeze, Speed Blockers, Speedomter Filters or Kilometer Filters for almost every vehicle.
If your model is not listed or you have questions about our products you can contact us and we will be happy to help.
Warning: Tacho Stops are for test purposes only and are prohibited on public roads. you can perform tests on vehicles under laboratory / test conditions as well as various vehicle tests and measurements on a chassis dynamometer.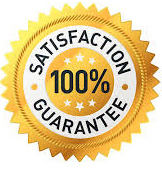 Our guarantee gives you the confidence and knowledge that when you purchase a mileage mileage correction tool or mileage correction software that you will have invested in a state of the art mileage correction software and hardware product
Our products use the latest tool technology, of the highest quality, and is made to last.
Fast Shipping
All our customers enjoy fast shipping on all orders no matter what the value

30 Day Guarantee
We offer all clients a 30 day money back guarantee on all our products

Current Stock
Because we constantly check stock, our website is always 100% up to date

SSL Secure Site
We take privacy and security seriously so our site is always 100% secure









Update 19/04/2019 (Version: 0305:0027)
| | |
| --- | --- |
| TOYOTA / CAMRY 2018 (R7F701406) VDO DIAG | by OBD2 |
| VW / TERAMONT 2017- NEC35XX DIAG | by OBD2 |
| GM / EQUINOX 2018 (24C32) DIAG | by OBD2 |
| CHINESE CAR / JIANGLINGSHUNDA (24C08) | by EEPROM |
| CHINESE CAR / WULINGHONGGUANG (24C08) | by EEPROM |
| KIA / SOUL 2020 MB91F061BS | by MULTIPLEX | BCM2 |
| KIA / FORTE HATCHBACK GT TURBO MB91F061BS | by MULTIPLEX | BCM2 |
| LEXUS / ES350 2019 DENSO (S6J3001LSJ) (WRITE DFLASH) | by MULTIPLEX |
| LEXUS / ES350 2019 DENSO (S6J3001LSJ) | by MULTIPLEX |
| TOYOTA / CH-R DENSO (S6J3001LSJ) | by MULTIPLEX |
| TOYOTA / CH-R DENSO (S6J3001LSJ) (WRITE DFLASH) | by MULTIPLEX |
Update 19/04/2019 (Version: 0305:0027)
| | |
| --- | --- |
| TOYOTA / CAMRY 2018 (R7F701406) VDO DIAG | by OBD2 |
| VW / TERAMONT 2017- NEC35XX DIAG | by OBD2 |
| GM / EQUINOX 2018 (24C32) DIAG | by OBD2 |
| CHINESE CAR / JIANGLINGSHUNDA (24C08) | by EEPROM |
| CHINESE CAR / WULINGHONGGUANG (24C08) | by EEPROM |
| KIA / SOUL 2020 MB91F061BS | by MULTIPLEX | BCM2 |
| KIA / FORTE HATCHBACK GT TURBO MB91F061BS | by MULTIPLEX | BCM2 |
| LEXUS / ES350 2019 DENSO (S6J3001LSJ) (WRITE DFLASH) | by MULTIPLEX |
| LEXUS / ES350 2019 DENSO (S6J3001LSJ) | by MULTIPLEX |
| TOYOTA / CH-R DENSO (S6J3001LSJ) | by MULTIPLEX |
| TOYOTA / CH-R DENSO (S6J3001LSJ) (WRITE DFLASH) | by MULTIPLEX |
Update 19/04/2019 (Version: 0305:0027)
| | |
| --- | --- |
| TOYOTA / CAMRY 2018 (R7F701406) VDO DIAG | by OBD2 |
| VW / TERAMONT 2017- NEC35XX DIAG | by OBD2 |
| GM / EQUINOX 2018 (24C32) DIAG | by OBD2 |
| CHINESE CAR / JIANGLINGSHUNDA (24C08) | by EEPROM |
| CHINESE CAR / WULINGHONGGUANG (24C08) | by EEPROM |
| KIA / SOUL 2020 MB91F061BS | by MULTIPLEX | BCM2 |
| KIA / FORTE HATCHBACK GT TURBO MB91F061BS | by MULTIPLEX | BCM2 |
| LEXUS / ES350 2019 DENSO (S6J3001LSJ) (WRITE DFLASH) | by MULTIPLEX |
| LEXUS / ES350 2019 DENSO (S6J3001LSJ) | by MULTIPLEX |
| TOYOTA / CH-R DENSO (S6J3001LSJ) | by MULTIPLEX |
| TOYOTA / CH-R DENSO (S6J3001LSJ) (WRITE DFLASH) | by MULTIPLEX |